ESSCO Pipe & Supply supplies irrigation and water conservation products for efficient control of this essential 4 Corners natural resource.  Our water expertise comes from decades as the leading supplier of plastic pipe products (PVC, PE, HDPE) and everything required to control, measure, and manage every precious drop from ditches and water wells until it reaches thirsty crops in the San Juan River watershed.  Initiatives for water conservation and protection are leading to more piping of open ditches, and plastic pipe is the preferred product. It assures long-term service life, resistance to corrosion and chemicals, fewer joints with its longer length sections, lighter weight for handling and overall cost savings.
We supply pipe and equipment to the large acreages of tribal entities and established farms, yet offer the specialty products needed by the hobby farmer or the new niche farms. A single stop at ESSCO can start your work day with all the products needed for your water project.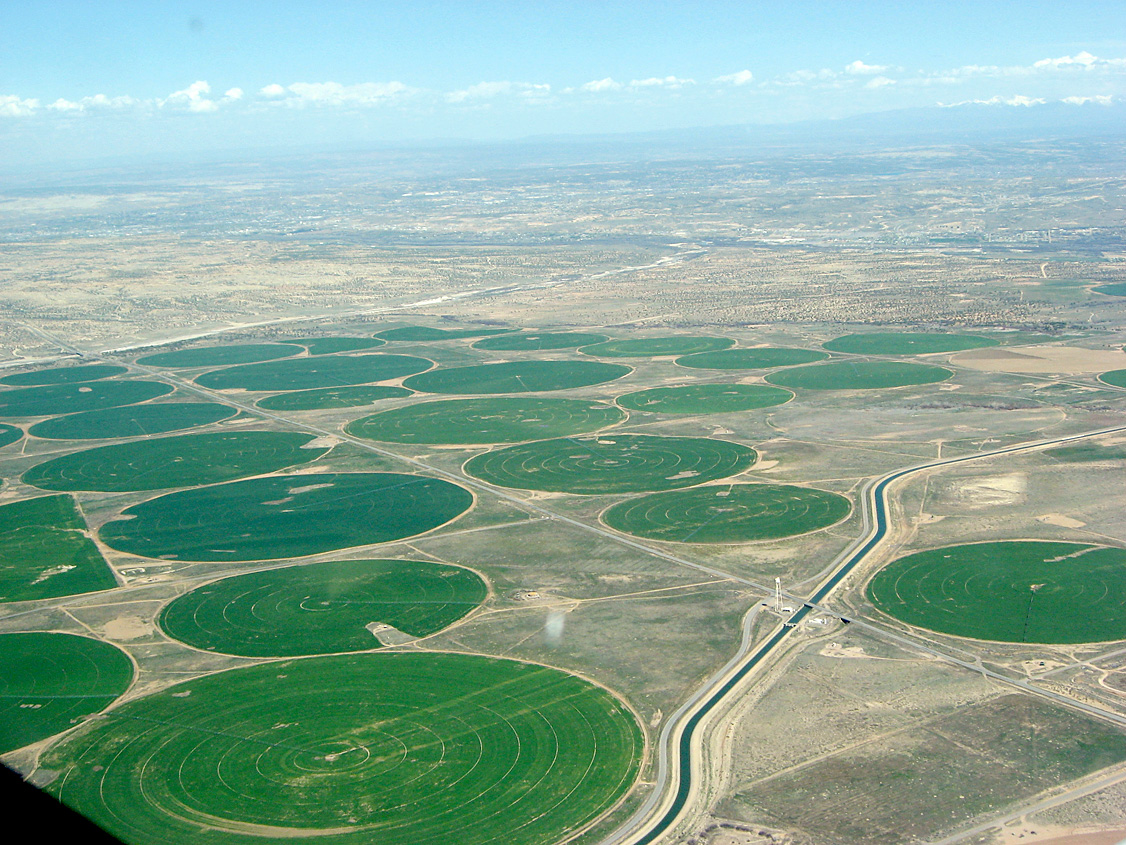 AMI™ Cloud Technology
ESSCO is proud to offer AMI™ Cloud Technology for remote management of field and plant operations accessing the cloud through any web-based device (phone, tablet, computer).  Contact Larry today to learn how your remote automated facilities can be accessed for control, integrating with your present operation systems.
Agricultural Products
PVC Pipe, Fittings
• Schedule 40 & 80
• Classes 160, 200, C900
• Plastic Irrigation Pipe (PIP) & Gated Pipe
• Sewer Line (Main/Leach)
• Installation Tools, Glue, Primer, Gaskets, Bolt Kits
Polyethylene (PE Pipe) & Fittings
Irrigation Pumps
• Electric & engine drive
Water Well Supplies
• PVC Casing
• Well Seals
• Pit-less Units
• Gauges
• Pressure Tanks
• Switches
Field Sprinklers, Accessories
• Pop-Up—Spray & Rotor
• Impact Rotors, Filters
• Automatic Valves ½" – 2"
• Landscape fabric
• Valve Boxes
Hose & Fittings
• Suction Hose
• Discharge Hose
• Quick Couplings (Plastic & Aluminum)
• K.C. Nipples Plastic inserts
Poly Tanks
• Septic, Water Tanks, Chemical Tanks (all sizes 35-5000 Gal.)
• Vertical, Horizontal, Truck-bed Mount
Culverts (Plastic & Metal)
• Size 12″- 70" in stock
• Lengths 10′ & 20′ Annular Ends
• Meter Cans, Lids Available
Gauges (Dry & Liquid Filled)
• All Sizes & Pressure Ranges
• Open-Face
• Remote-Read
Vavles
• Utility, Resilient, Wedge, Gate
• Gate & Ball Valves in Brass-Plastic-Cast Iron
• Automatic Control